On December 12 and 13, the External Evaluation Committee of the Master in Telecommunications Engineering will be visited within the phase of the accreditation renewal process.
If you are a teacher, student, graduate or PAS of the master and want to give your opinion about the degree, you can participate in the evaluation.
You can go to the next open session: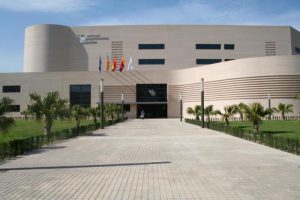 Day: December 13
Time: 11:30 a.m. to 12:15 p.m.
Place: Meeting Room on the 2nd floor of the Rector's Building and Social Council.
Accreditation is an evaluation process carried out by external auditors of the Valencian Agency d'Avaluació i Propspectiva to ensure the quality of the teaching provided in the degrees, in addition to verifying that they fulfill their commitments.